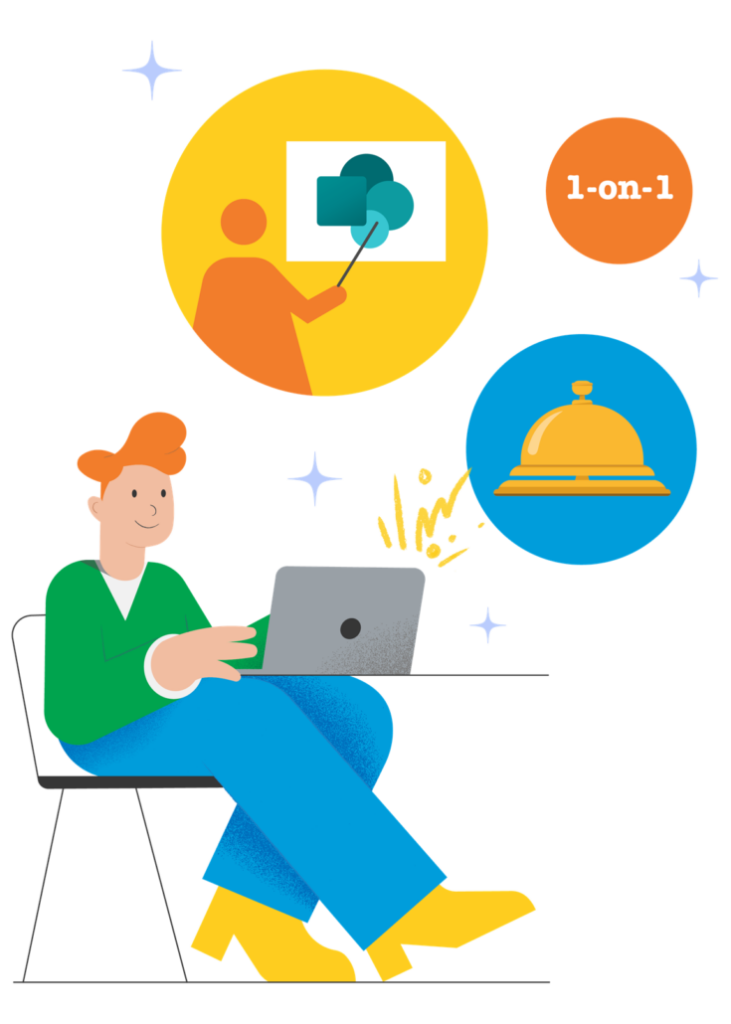 SharePoint Concierge service
Now that you've launched your new SharePoint intranet… What's next?
Microsoft 365 regularly releases new features and functionality for SharePoint and all the supporting apps like Teams, Stream, Planner, Outlook, etc. That's where dataBridge's SharePoint Concierge comes in.
Each month You and any of your staff will have the ability to attend a live one-hour webinar that will keep you in the loop with the latest and greatest SharePoint and the other Microsoft 365 apps have to offer. Each month you will see demonstrations of the new features and functionality as well as case studies of how dataBridge clients use them.
Each month you will have a recurring one-hour meeting with your very own SharePoint expert. Whatever you need… training, consulting, support, planning help etc. Maybe you want help configuring the new features and functionality you saw in this month's webinar. Whatever it is, we are at your service!
dataBridge will populate a Learning Site in your tenant with training resources like new feature "one pager's," FAQ's and answers, training videos and the monthly webinar recordings which will empower users with continuous training.
Are you ready to get the most out of SharePoint? Request the SharePoint Concierge Service today!
We're a Microsoft SharePoint partner - everything you need IS right here
For more information about how dataBridge can transform your business with improved corporate communication, collaboration, forms, workflows, and document management, contact us today.